Join our FRAMENCE family!
Partner with FRAMENCE to boost your sales and advance the digitalization of buildings and facilities.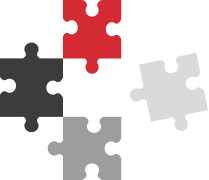 Make FRAMENCE available worldwide
From the inception of FRAMENCE, our goal has been to create a worldwide network of partners. As a result, our platform has been crafted to allow our partners to provide their customers with a self-sufficient business model built on our digital twins.
You do what you do best, and we support you with cutting-edge technology.
As our partner, you represent Framence GmbH entirely within your local market. You identify potential customer groups, develop bespoke sales and project strategies, and implement the platform for your customers. We equip you with knowledge, concepts, and marketing materials to guarantee your success in your market. Naturally, you will receive a highly attractive commission on the software sales.
Your advantages as a partner
Receive generous commissions with every sale.
Build steady sales revenue through recurring commissions.
We're just an email away, always here to support you.
Our software integrates seamlessly with most IT systems.
Join our complimentary training and webinars to enhance your skills.
Access industry-leading products to drive innovation.