The FRAMENCE Method
Simple photos become dimensionally accurate, photorealistic digital twins of your buildings, assets, and technical installations.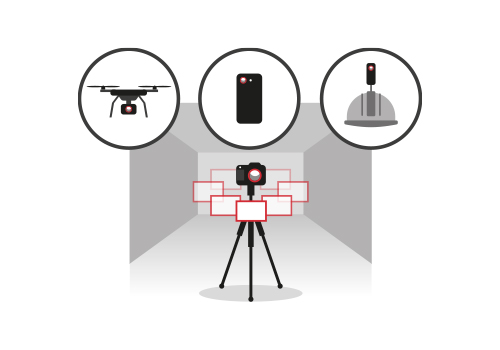 To create your photorealistic digital twin, you need photos of your buildings and facilities. All you need is a standard digital camera, a smartphone, or even a drone, and you're ready to go. The shooting method is so uncomplicated that even untrained personnel can take the photos, making it a breeze to capture the data you need to create your digital twin. If needed, we're happy to assist you.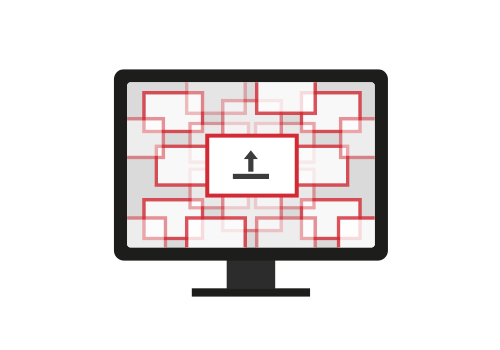 All you need to do is upload your photos to our software and let our advanced AI-based process take care of the rest. Our powerful algorithms automatically position the photos in the right place, creating a photorealistic digital twin that realistically represents your technical assets.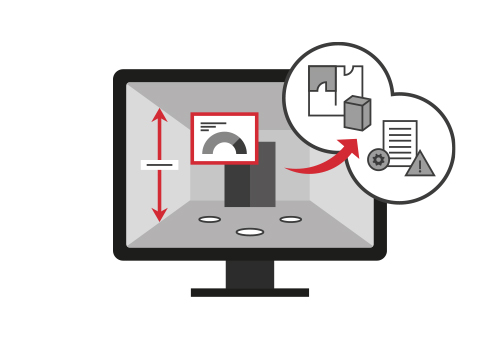 03. Your digital twin is ready
You can now move around your factory, production line, or technical installation like you're in Street View, all from the comfort of your desk. Say goodbye to time-consuming on-site visits and hello to increased efficiency and cost savings. With FRAMENCE, you can perform many tasks virtually, giving you more time to focus on what matters most – running your business.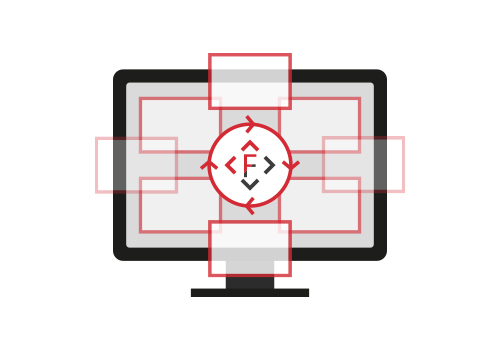 04. Updating your digital twin
The world is constantly changing, and your digital twin needs to keep up. Simply take a photo of the new technical asset with your smartphone and our powerful AI algorithms will automatically update your twin in real time. Plus, with our timeline feature, you can easily view past situations and track changes over time. You'll never have to manually update your twin again and can enjoy a smarter, more efficient way of working.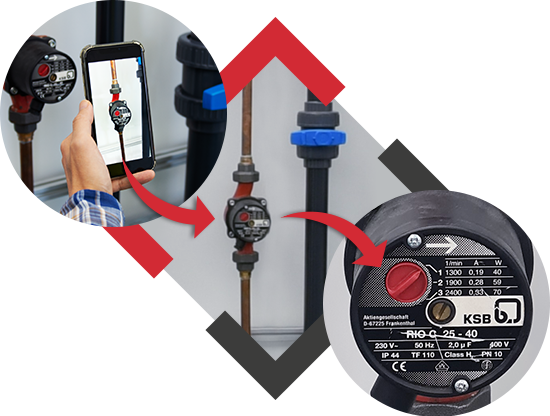 Harnessing the power of pixels
At FRAMENCE, we make use of billions of pixels created by modern cameras to achieve a level of detail that mirrors reality. This enables us to recognize even the smallest details such as markings, nameplates, and edges with millimeter accuracy, making precise measurements possible. Unlike traditional methods, our accuracy is not limited by a point grid or model size, but by the number of visible pixels, which can be increased infinitely.
With our platform, you can easily update your digital twin by taking photos with your smartphone, ensuring that your twin always reflects the latest changes.
Bringing digital twins to life – with FRAMENCE!
Never lose track of your data
Our photorealistic digital twin is based on a 3D coordinate system that ensures dimensional accuracy and detail. Our powerful AI precisely locates each pixel in the coordinate system, allowing for precise measurements and object location. No need for additional point clouds or mesh models for three-dimensionality.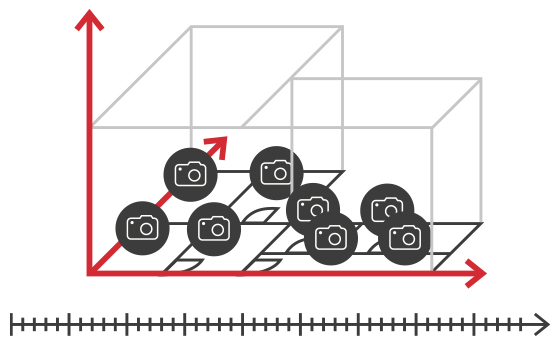 Points-of-information, live values, videos and any other information are also located in this 3D coordinate system. Each object's precise position is determined based on its visible pixels, ensuring no data is lost when updating your digital twin. FRAMENCE preserves all localized information, so you can be sure that nothing will be missed.
With FRAMENCE's integrated timeline, you can revisit modernizations and their respective information easily over time. Technical asset information remains in the same place in the coordinate system and is not lost when images are updated. This allows you to document your buildings and technical assets throughout construction, conversions, and modernizations and view all changes via the timeline.